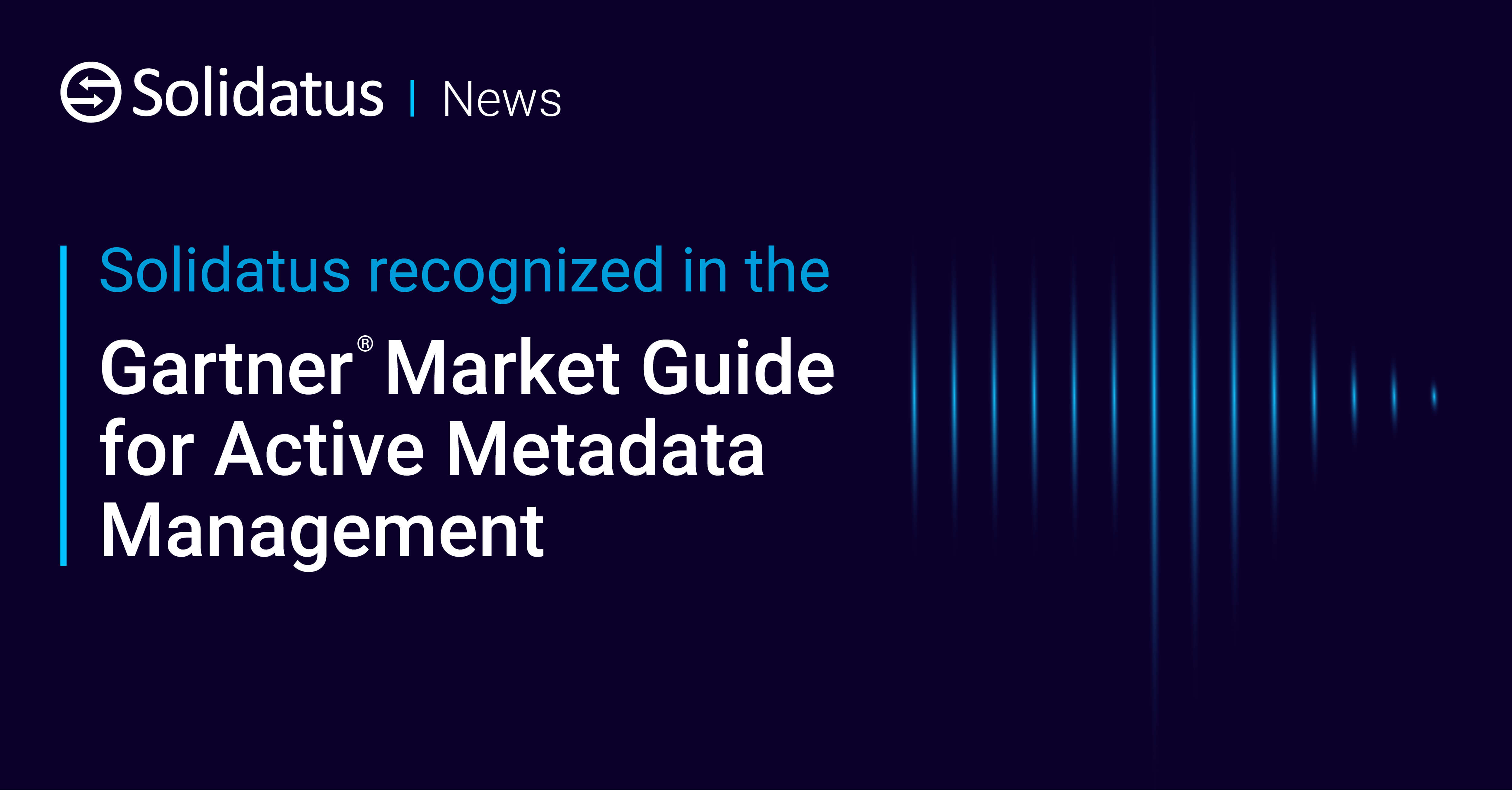 Last month, Gartner® published its Market Guide for Active Metadata Management*.
We were delighted – but not surprised – to see that Solidatus was named a Representative Vendor in this Market Guide report as to us, active metadata is at the heart of everything we do.
But what is active metadata?